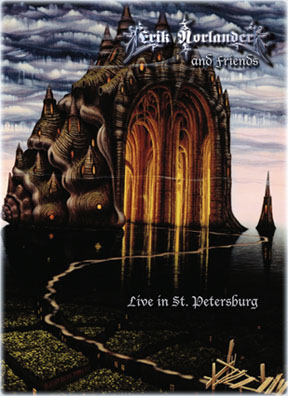 Erik Norlander and friends: Live in St. Petersburg
2-1/2 hour DVD contains the final concert from Norlander's 2004 European tour recorded live in St. Petersburg Russia along with an extensive documentary, "The Road to Russia", containing interviews and additional concert footage from Europe and the USA. Bonus 79-min audio CD included with a new studio recording of "From Russia With Love" feat. Lana Lane. DVD is NTSC, Region 0 (all regions)
"Live in St. Petersburg" commemorates artist's on stage performance spanning his recorded catalog. Master keyboardist and prolific composer Erik Norlander is proud to announce the release of his first DVD documenting his landmark concert in St. Petersburg, Russia. "Erik Norlander and Friends – Live in St. Petersburg" also contains the 45-minute documentary, "The Road to Russia", which tells the story of Erik's three month tour across the USA and Europe leading up to the final concert. The documentary contains interviews with Erik and all of the contributing musicians along with additional concert performances from American and European shows. "Erik Norlander and Friends – Live in St. Petersburg" also contains a bonus audio CD with the best tracks from the concert along with two studio tracks including a soaring cover of "From Russia With Love" featuring the iconic vocals of Norlander's wife, Lana Lane.
USA – $10.00 plus $6.00 Shipping
Total: $16.00

---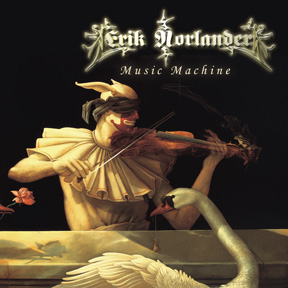 Erik Norlander: Music Machine
Erik's 3rd studio album. USA double CD. Released in 2003.
Keyboardist, producer, composer extraordinaire Erik Norlander returns for his third solo album which is an 2CD rock opera about the dramatic rise and fall of a genetically engineered rock star. The music style ranges from classic progressive rock to ambient electronic atmospheres to symphonic metal. The album's lineup of world-class musicians include Kelly Keeling (MSG, George Lynch, Dokken, Blue Murder), Donald "Buck Dharma" Roeser (Blue Oyster Cult), Mark Boals (Yngwie, Ring of Fire), Virgil Donati (Planet X, Steve Vai), Gregg Bissonette (ELO, David Lee Roth, Joe Satriani), Vinny Appice (Black Sabbath, Dio, Lana Lane), Tony Franklin (The Firm, Blue Murder, Whitesnake), Don Schiff (Rocket Scientists), Neil Citron (Lana Lane), Peer Verschuren and Scott Kail.
USA – $10.00 plus $3.00 Shipping
Total: $12.50

---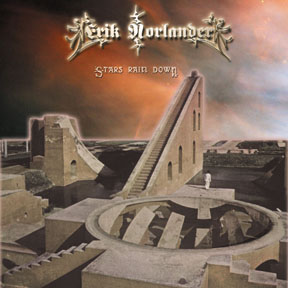 Erik Norlander: Stars Rain Down
Live album recorded in Europe 2001-2003. Released in 2004.
Keyboard virtuoso Erik Norlander's first solo CD, Threshold, turned heads in 1997. The 1999 Rocket Scientists – Oblivion Days CD raised the bar on an already critically acclaimed band led by Erik's earth-shaking synth work and forward-thinking studio production. 2000 brought Erik's prog metal solo opus, Into the Sunset, and then in 2003 Erik delivered his concept album masterpiece, the mighty Music Machine double CD rock opera. Erik delivers a powerful LIVE statement with his new release, the unforgettable Stars Rain Down, an album featuring songs from five of Erik's most loved albums all executed with a world-class ensemble of international musicians. Stars Rain Down was recorded over the course of three years during Erik's European tours finally coming to fruition in a 75-minute CD complete with a 20-page full-color booklet featuring extensive liner notes and tour photos.
USA – $10.00 plus $2.50 Shipping
Total: $12.50

---
Erik Norlander: Threshold Special Edition
Erik's first studio album. Deluxe 2 CD reissue with bonus tracks and Quicktime video. Originally released in 1997 – this edition released in 2004.
All instrumental progressive rock album by keyboardist Erik Norlander features aggressive and symphonic pieces within the framework of a cohesive science fiction theme. Modern and vintage instruments are used to great effect on the album including Minimoog, modular Moog, Mellotron, Hammond organ and even the massive Yamaha GX-1, courtesy of Keith Emerson who writes in the liner notes of Threshold: "New life flows through the veins, oscillators and circuitry of Erik Norlander". Following his production of two acclaimed albums each for Rocket Scientists and Lana Lane, Erik Norlander delivers an audiophile event inThreshold. Special Edition deluxe 2CD reissue is completed remastered, features 10 (!) bonus tracks, a 20-page full color booklet and a high quality Quicktime video of Erik performing "Trantor Station" live at ProgWest 2001.
USA – $10.00 plus $2.50 Shipping
Total: $12.50

---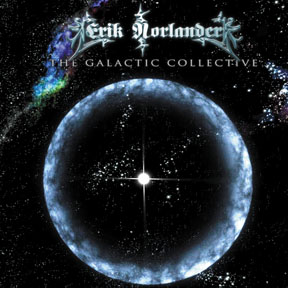 Erik Norlander: The Galactic Collective
New instrumental reinterpretations of Erik's best instrumental tracks from his solo titles, Lana Lane and Rocket Scientists. Released in 2010. Single CD.
In the spirit of his much acclaimed ROCKET SCIENTISTS – LOOKING BACKWARD multimedia box set comes a new CD releases from symphonic rock keyboard master, Erik Norlander. THE GALACTIC COLLECTIVE is a brand new take on the best of Erik's vast instrumental compositions written for Rocket Scientists, Lana Lane and his own solo albums over the years.
USA – $10.00 plus $2.50 Shipping
Total: $12.50

---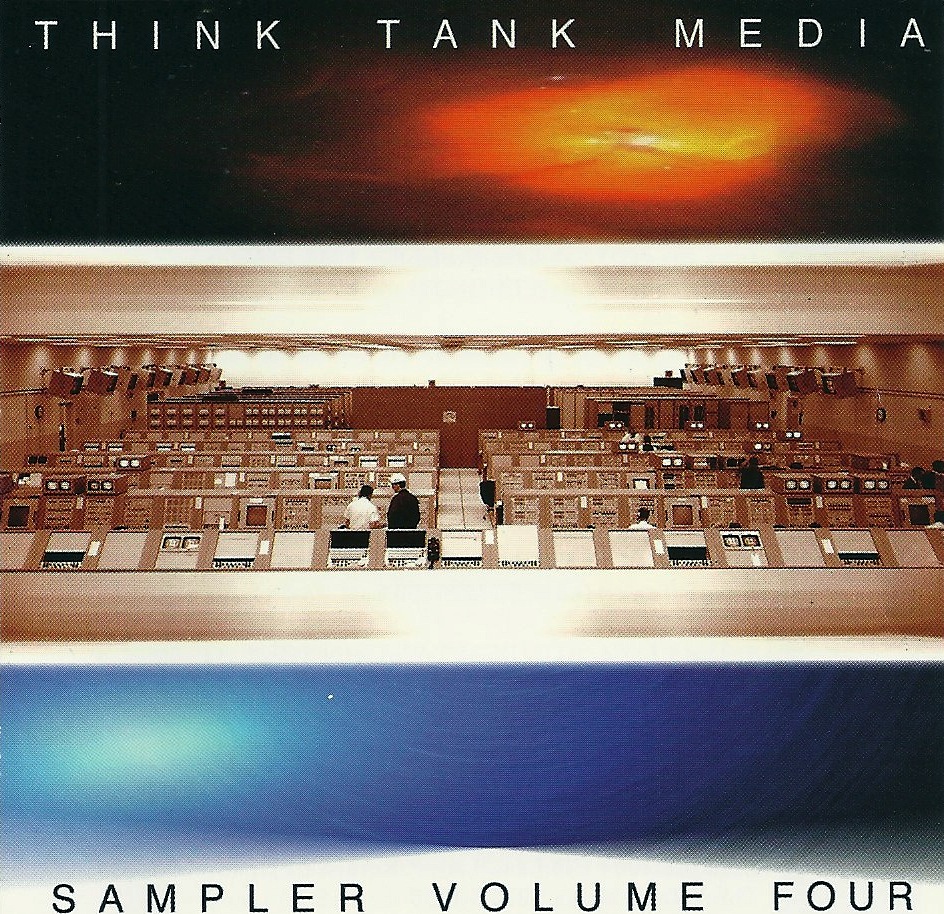 Erik Norlander: Think Tank Media Sampler Volume Four
Release in 2005
Features songs from the Lana Lane/Erik Norlander catalog 2000-2005
USA – $8.00 plus $2.50 Shipping
Total: $10.50

---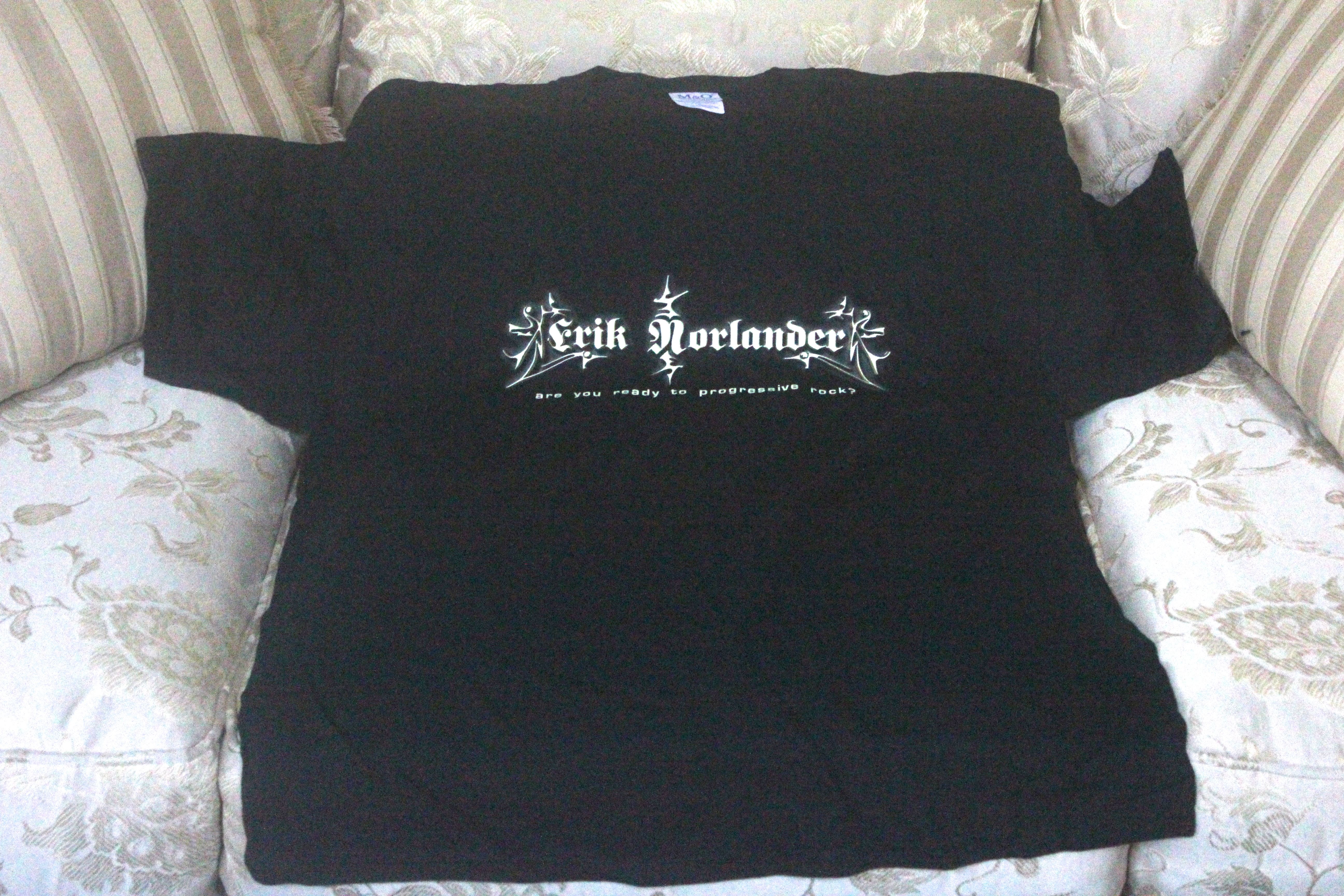 Erik Norlander T-shirt
(USA orders only)
Size XL only
USA – $10.00 plus $4.50 Shipping
Total: $14.50