Rocket Scientists: Supernatural Highways
Band's 6th studio album. 30-minute Digipak CD EP. USA version. Released in 2014.
After a 6-year hiatus, veteran prog rockers Erik Norlander (keyboards), Mark McCrite (guitars) and Don Schiff (NS/Sticks, cello) return with a powerful re-entry into the atmosphere with Supernatural Highways, a 30-minute all-instrumental deluxe EP that demonstrates the ongoing agility and perpetual motion of this accomplished group of musicians. Centered around the epic 26-minute track, "Traveler on the Supernatural Highways," Rocket Scientists delivers an unexpected chapter in their rich recorded history. Supernatural Highways concludes with a Rocket Scientists-hotrodded version of the James Bond theme, "On Her Majesty's Secret Service." With guest musicians Gregg Bissonette (drums), Greg Ellis (percussion), Lana Lane (vocal pads), Jon Papenbrook (trumpet) and Eric Jorgensen (trombone).
USA – $10.99 plus $2.50 Shipping
Total: $13.49

---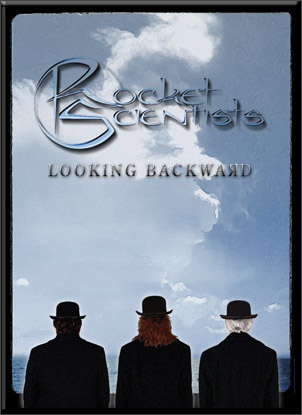 Rocket Scientists: Looking Backward
Box set of 4 full length audio CDs + 1 DVD video disc (NTSC Region 0) with 64-page 5×7″ full color booklet with slipcase packaging. Contains remastered versions of the band's first 3 studio album, Earthbound (1993), Brutal Architecture (1995) and Oblivion Days (1999) plus a 4th disc with 76 minutes of new 2007 studio recordings along with a DVD of the 2007 studio sessions, extensive interviews with the musicians and historical footage from 1992-2007.
Acclaimed California prog rock band Rocket Scientists has announced the release of LOOKING BACKWARD, a multi-disc package that reissues and revisits their back catalog in grand fashion. All of the original artwork is included in the package as part of a full-color 64-page 5×7 book. The LOOKING BACKWARD book also contains thorough liner notes and commentary from the musicians along with extensive photos by Raj Naik, Neil Zlozower and Scott Streble. The band has posted three videos from the LOOKING BACKWARD release on their YouTube channel. They have also posted four of the new recordings on their MySpace page. LOOKING BACKWARD is a superb collection of Rocket Scientists recordings packaged on a grand scale. Fans of Rocket Scientists, Erik Norlander and progressive rock in general will find this to be an essential part of their CD and DVD collection.
USA – $40.00 plus $6.00 Shipping
Total: $46.00

---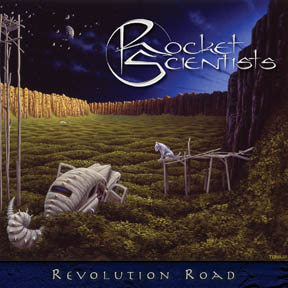 Rocket Scientists: Revolution Road
Band's 4th studio album. 2CD. USA version. Released in 2006.
Prog rock legends ROCKET SCIENTISTS launch their epic double CD combining unforgettable songwriting with virtuoso musicianship and timeless audiophile production. The writing team of keyboardist / producer Erik Norlander and vocalist / guitarist Mark McCrite with NS/Stick icon Don Schiff and drummer extraordinaire Gregg Bissonette along with other brilliant contributing musicians creates a tasty blend of energized rockers, atmospheric ballads and mind warping instrumentals. With the perfect balance lush textures of vintage keyboards, shimmering acoustic and compelling electric guitar tones, this is a must listen for fans of finely – crafted and deeply intelligent classic rock music.
USA – $15.00 plus $3.00 Shipping
Total: $18.00

---